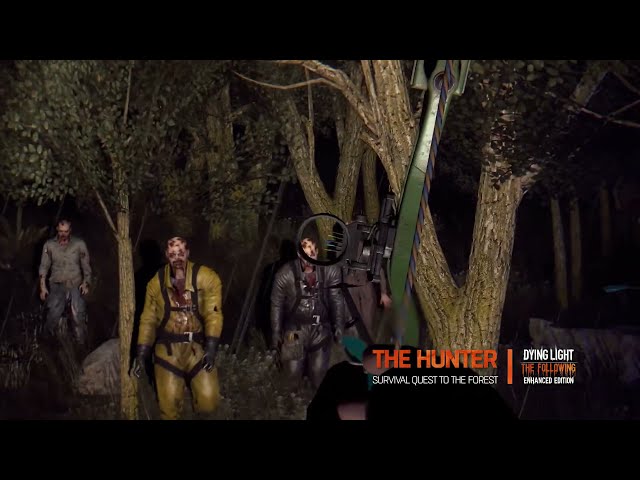 Shop Now
Dying Light - Enhanced Edition
Dying Light: The Following – Enhanced Edition takes parkour-fueled zombie survival to a whole new level.Enjoy the definitive Dying Light experience with the brand-new Legend system, improved visuals, major gameplay enhancements, and more. This package comes with a year's worth of bonus content, including Be the Zombie, Cuisine & Cargo, Ultimate Survivor Bundle,and The Bozak Horde.Last but not least, travel beyond the walls of Harran to discover a vast, dangerous new region in Dying Light:
The Following – a massive story-based expansion that brings mysterious characters, deadly new weapons, unexpected quests, and fullycustomizable and drivable dirt buggies.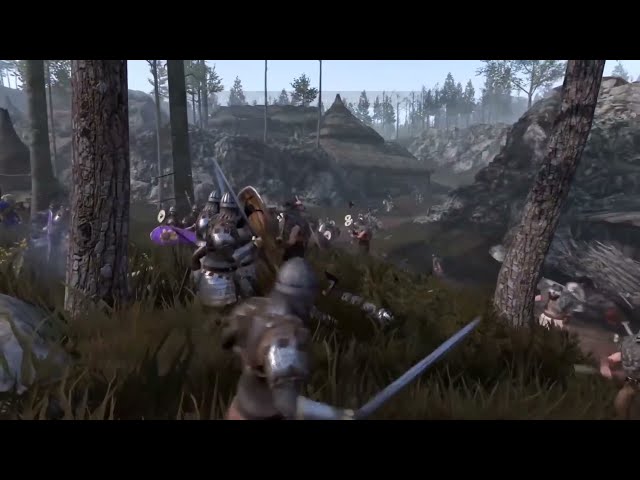 Mount & Blade II: Bannerlord
Shop Now
The horns sound, the ravens gather. An empire is torn by civil war. Beyond its borders, new kingdoms rise. Gird on your sword, don your armour, summon your followers and ride forth to win glory on the battlefields of Calradia. Establish your hegemony and create a new world out of the ashes of the old. Mount & Blade II: Bannerlord is the eagerly awaited sequel to the acclaimed medieval combat simulator and role-playing game Mount & Blade: Warband. Set 200 years before, it expands both the detailed fighting system and the world of Calradia. Bombard mountain fastnesses with siege engines, establish secret criminal empires in the back alleys of cities, or charge into the thick of chaotic battles in your quest for power.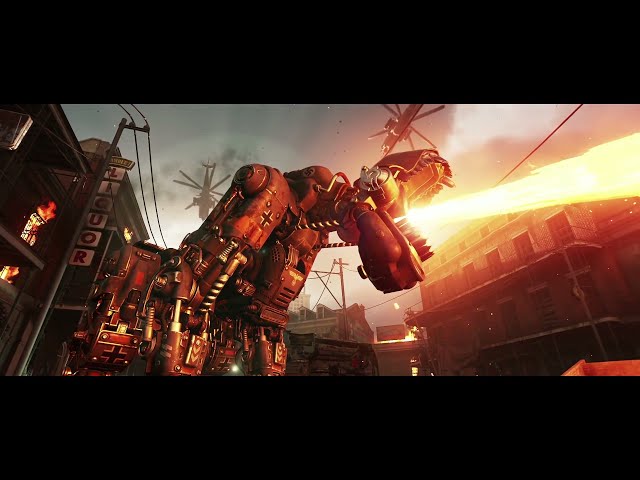 Wolfenstein II: The New Colossus
Wolfenstein® II: The New Colossus™ is the highly anticipated sequel to the critically acclaimed first-person shooter, Wolfenstein®: The New Order™ developed by the award-winning studio MachineGames. An exhilarating adventure brought to life by the industry-leading id Tech® 6, Wolfenstein® II sends players to Nazi-controlled America on a mission to recruit the boldest resistance leaders left. Fight the Nazis in iconic locations such as small-town Roswell, New Mexico, the bayous and boulevards of New Orleans, and a post-nuclear Manhattan. Equip an arsenal of badass guns, and unleash new abilities to blast your way through legions of advanced Nazi soldiers and über soldiers in this definitive first-person shooter.
Shop Now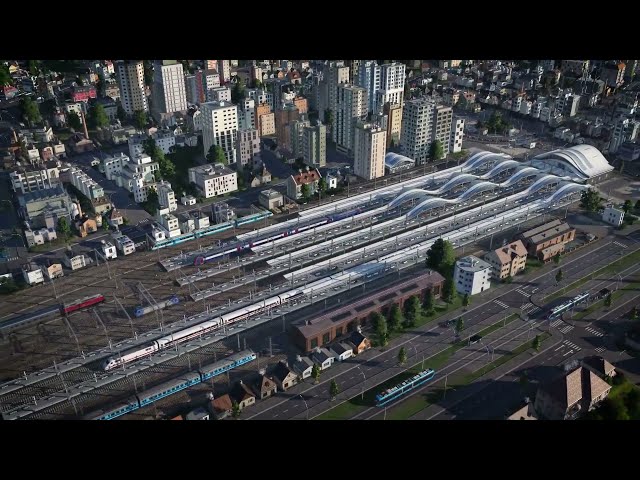 Transport Fever 2
The classic transport simulation genre has a new gold standard with Transport Fever 2. Discover a whole new world by navigating transport routes through land, water and air. May progress and prosperity find their way! Provide the world with the transport infrastructure it needs and make a fortune with custom-made transport services. Watch your trains run on rails, your buses and trucks thunder along roads, your ships power through the water, and your planes soar through the skies. Carry people on their way to work or play, and be the reason cities grow and thrive. Deliver raw materials and goods to drive the economy. Experience the greatest logistical challenges from 1850 to the present day, and build a transport empire unrivaled anywhere else on the globe! Free play offers a huge range of creative possibilities, while campaign mode re-writes transport history across three continents. Transport Fever 2 offers a choice of over 200 vehicles from Europe, America and Asia, modelled in extreme detail; and with the in-game map editor, you can re-create landscapes from three different climate zones. Finally, the realistic transport and economy simulator, along with comprehensive modding support, round off the gameplay experience.
Shop Now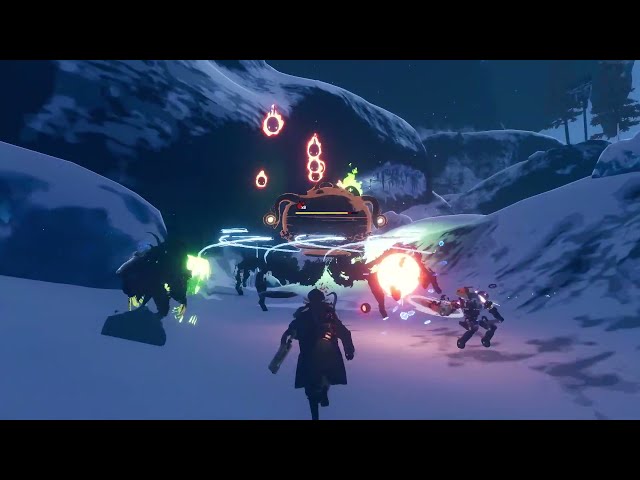 Risk of Rain 2
The classic multiplayer roguelike, Risk of Rain, returns with an extra dimension and more challenging action. No run will ever be the same with randomized stages, enemies, bosses, and items. Play solo, or team up with up to four friends to fight your way through hordes of monsters, unlock new loot, and find a way to escape the planet. With each run, you'll learn the patterns of your foes, and even the longest odds can be overcome with enough skill. A unique scaling system means both you and your foes limitlessly increase in power over the course of a game–what once was a bossfight will in time become a common enemy. Myriad survivors, items, enemies, and bosses return to Risk 2, and many new ones are joining the fight. Brand new survivors like the Artificer and MUL-T debut alongside classic survivors such as the Engineer, Huntress, and–of course–the Commando. With over 75 items to unlock and exploit, each run will keep you cleverly strategizing your way out of sticky situations.
Shop Now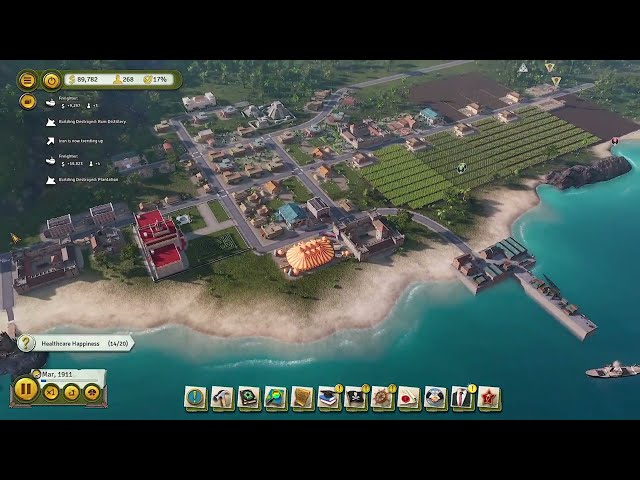 Tropico 6
El Presidente is back! In times of political turmoil and social unrest, the people are calling for visionary leaders, who will steer the fate of their country with foresight and ingenuity. Prove yourself once again as a feared dictator or peace-loving statesman on the island state of Tropico and shape the fate of your nation through four distinctive eras. Face new challenges on the international stage and always keep the needs of your people in mind. For the first time in the series, manage extensive archipelagos, build bridges to connect your islands and use new means of transportation and infrastructure. Send your Tropicans on raids to steal the wonders of the world, including the Statue of Liberty and the Eiffel Tower. Customize your palace at will and give election speeches from your balcony, to win the favor of your subjects.
Shop Now
Monster Train
Hell has frozen over. Only you can protect the final burning pyre from the forces of heaven and restore the inferno. Monster Train brings a new strategic layer to roguelike deck building, with three vertical play fields to defend.
Shop Now